XSMP Presets Library Settings
The settings for the Presets Library can be found under XSMP Settings > PRESETS LIBRARY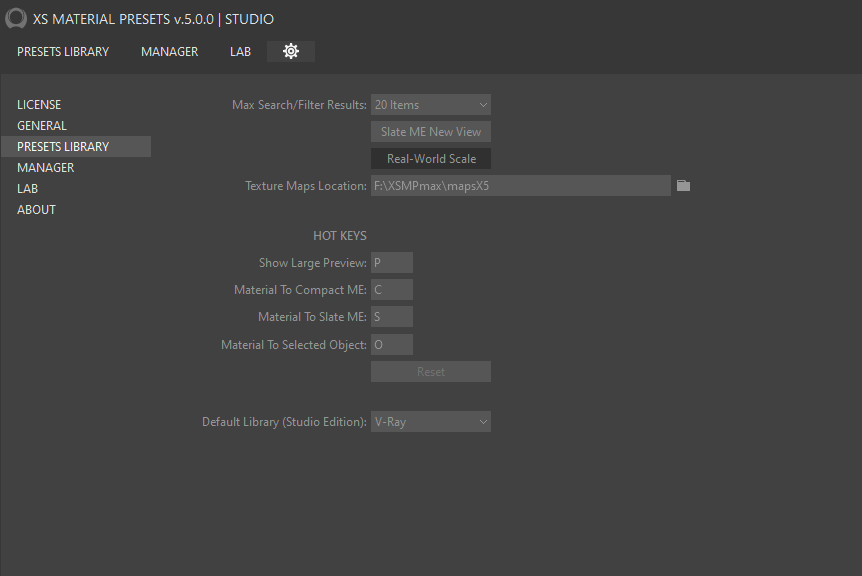 Max Search/Filter Results - Option for the maximum number of items to be displayed in a library or category search. The maximum is 50.
Slate ME New View - By default, the materials will be sent to the Slate Material Editor through the creation of a new View.
Real-World Scale - By default, Real-World Scale mapping will be used.
Texture Maps Location - Directory of texture maps used in Preset Library materials. This path must be specified immediately after installation.
The folder (mapsX5) can be on a local computer or a network drive.
Hot Keys - Any Hot Keys can be assigned for the specified functions. The Reset button below allows you to reset the defaults at any time.
Default Library - Only available in the STUDIO edition. Each time the XSMP is opened, the selected library will be loaded automatically (by the rendering engine).