Installation of XSMP Presets Library
You can download the latest official version of XSMP Libraries and Textures from www.sigerstudio.eu with the account supplied to you by Siger Studio.
Each library has its own installer: installer Library for V-Ray, installer Library for Corona, installer Library for Redshift.
Download and unpack archive XSMP-Lib-V-Ray-v-xxx.zip or (and) XSMP-Lib-Corona-v-xxx.zip, XSMP-Lib-Redshift-v-xxx.zip.
Before running the installation, make sure your Windows account has administrative privileges.
1. Run the installer (for example XSMP-Lib-V-Ray-v-xxx.exe).
If you are using User Account Control (UAC), a security prompt will open – you will need to confirm that the installer can continue.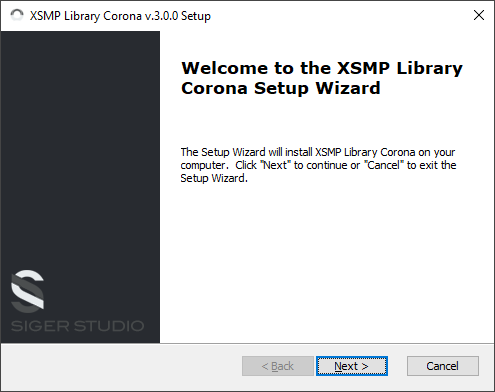 2. You will be presented with the Siger Studio licensing agreement. Please take a moment to review the agreement. Click the "I accept…" to proceed.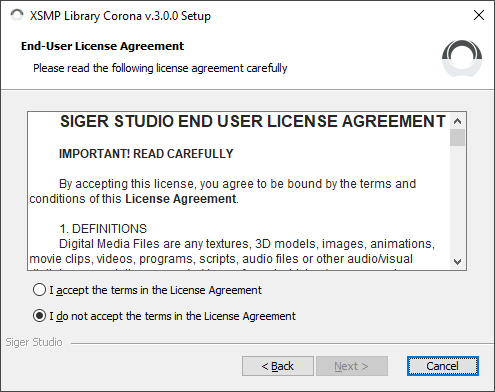 3. Next window – path to install. Not recommended to change it,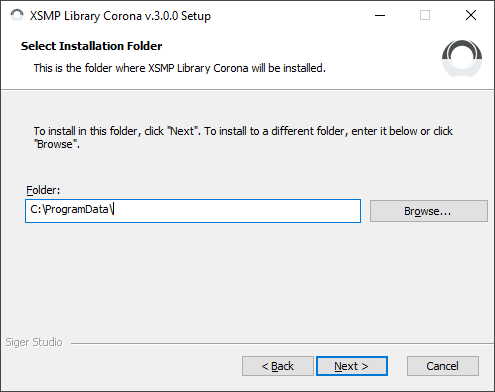 4. When ready click the "Install" button.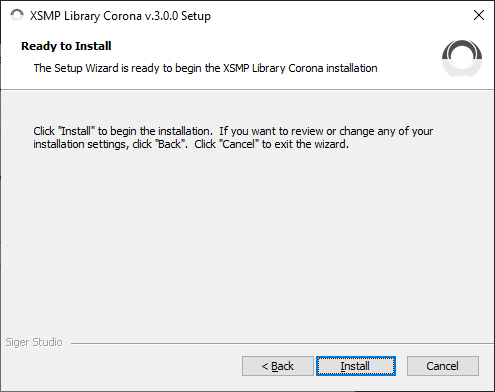 Textures
Download multipart RAR archive with textures from Downloads page.
You need to download all parts of archive to be able to begin the unpacking process.
For unpacking of archive you can use WinRAR or other compatible software.
If you have downloaded all files needed, e.g., all RAR files, and placed them in the same directory, it is sufficient to double-click the file with the extension ".part1.rar" to start the unpack process (First part only! All other parts will be found and extracted automatically!).
Create a folder anywhere on the local or network drive, then extract downloaded archive to this folder.
Specify path to this folder (include in path folder mapsX).